Super sprayer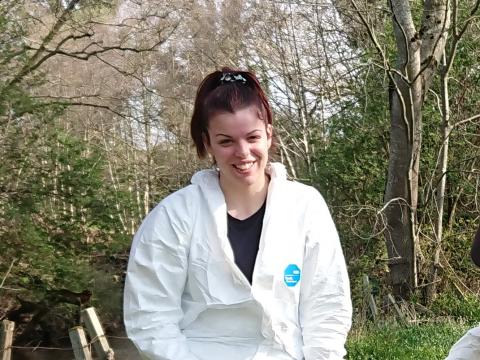 Mirella is from Hungary and came to Scotland for an EVS (European Voluntary Service) placement and fell in love with Scotland and stayed. She has been assisting project officer James to clear  dead Japanese knotweed stems, plant trees and spray Giant hogweed. 
She said "It's really important for me to be outdoors, do some useful work and learn new things. I get all this while I am volunteering with SISI.
Controlling invasives sometimes feels like an endless job, but it's good to see the treated areas from last year - there's a big difference compared to the areas which haven't been treated before."