* Read our latest coronavirus (COVID-19) update *
There are a range of ways that you can help conserve our freshwater environment and keep it clear of Invasive Non-Native Species (INNS) for the benefit of our native wildlife.
You can get hands-on with some invasive plant removal, keep an eye on your local river and report any sightings of invasive species or make an individual commitment to undertake more biosecurity actions.
Get involved and volunteer!
We'd love to hear from anyone who is interesting in volunteering with the Scottish Invasive Species Initiative, whether you want to come along for just a day out in the fresh air, or become a dedicated Invasive Species crusader! 
Read on for the Who? What? Where? When? of volunteering.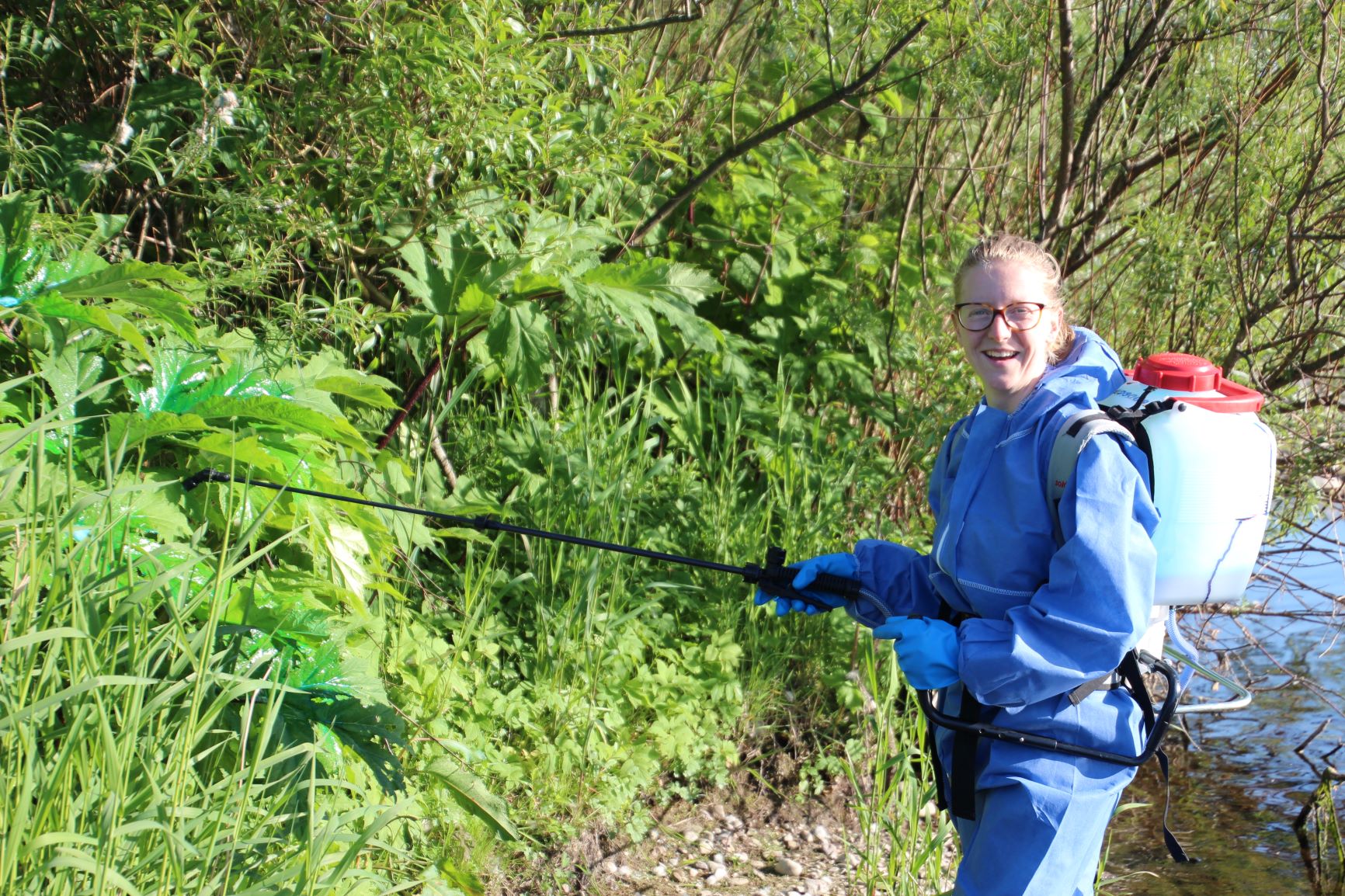 What?
There are a variety of ways in which you can get involved. Our main and most popular volunteering opportunities are;
Invasive plant control; 

Spraying Giant hogweed or Japanese knotweed with herbicide
Conservation work days to remove Himalayan balsam 
Assist with riverside plant surveys
 

American mink control;

Monitoring a mink raft
Running a mink trap
 
Visit our Volunteering Opportunities page to find out more about these and other ways you could get involved.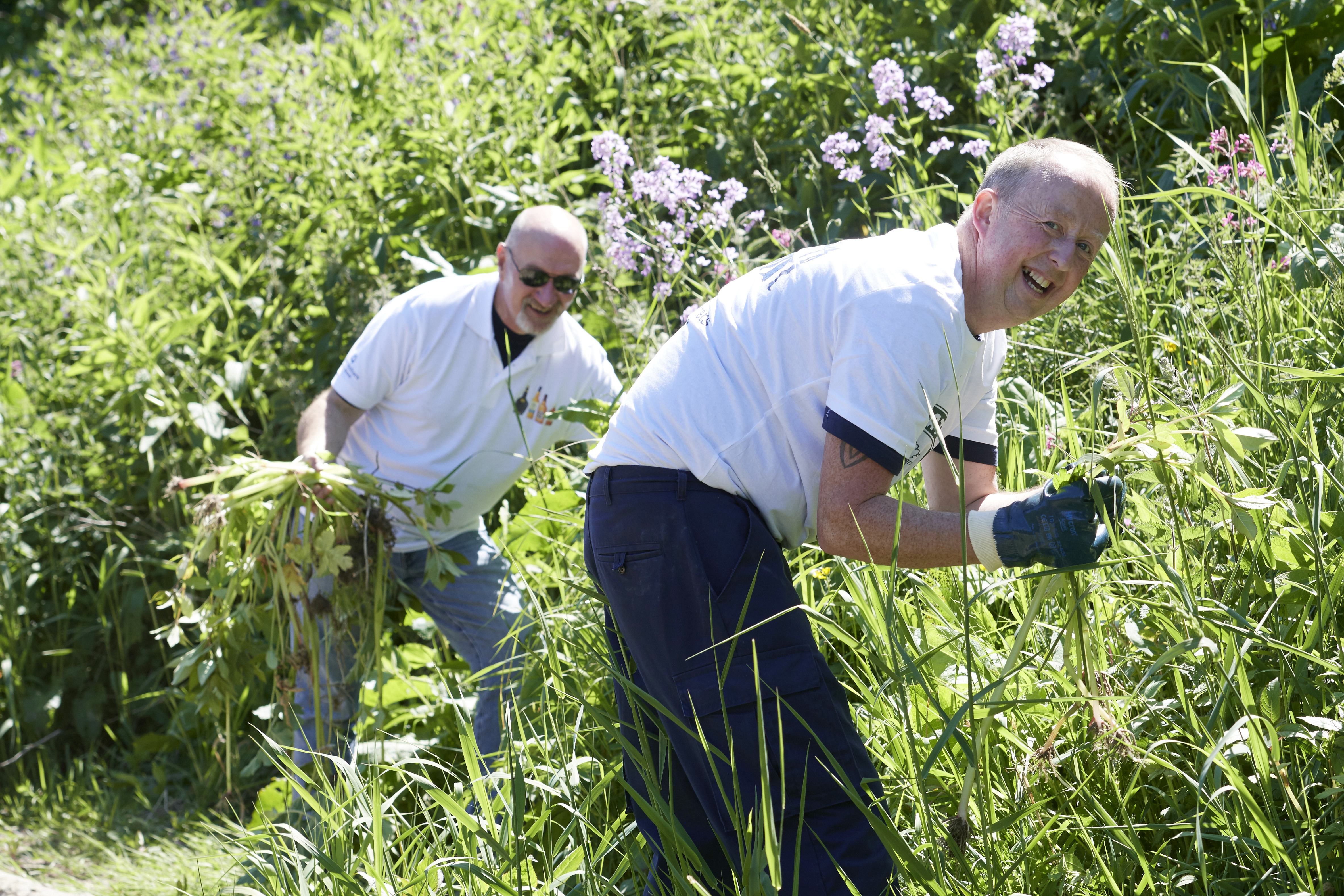 Who?
Anyone! We welcome people of all abilities and all ages.  Our normal minimum volunteering age is 18 years old, however we are happy to talk to anyone under 18 years about how we can work with you.
 
No previous experience necessary. You don't need to have any previous experience to volunteer with us, in fact quite the opposite, we can support our volunteers by providing training by our experienced staff and also access to qualifications such as pesticide application (spraying). Visit our training page to read more. 
 
Groups and Businesses. We'd also love to hear from corporate, business, community or youth groups who would like to get involved in carrying out some conservation work in their local community. Visit our Employee volunteering page to find out more about corporate volunteering.
 
Students. We can help with dissertations or support student summer placements. Visit our student volunteering page to find out more.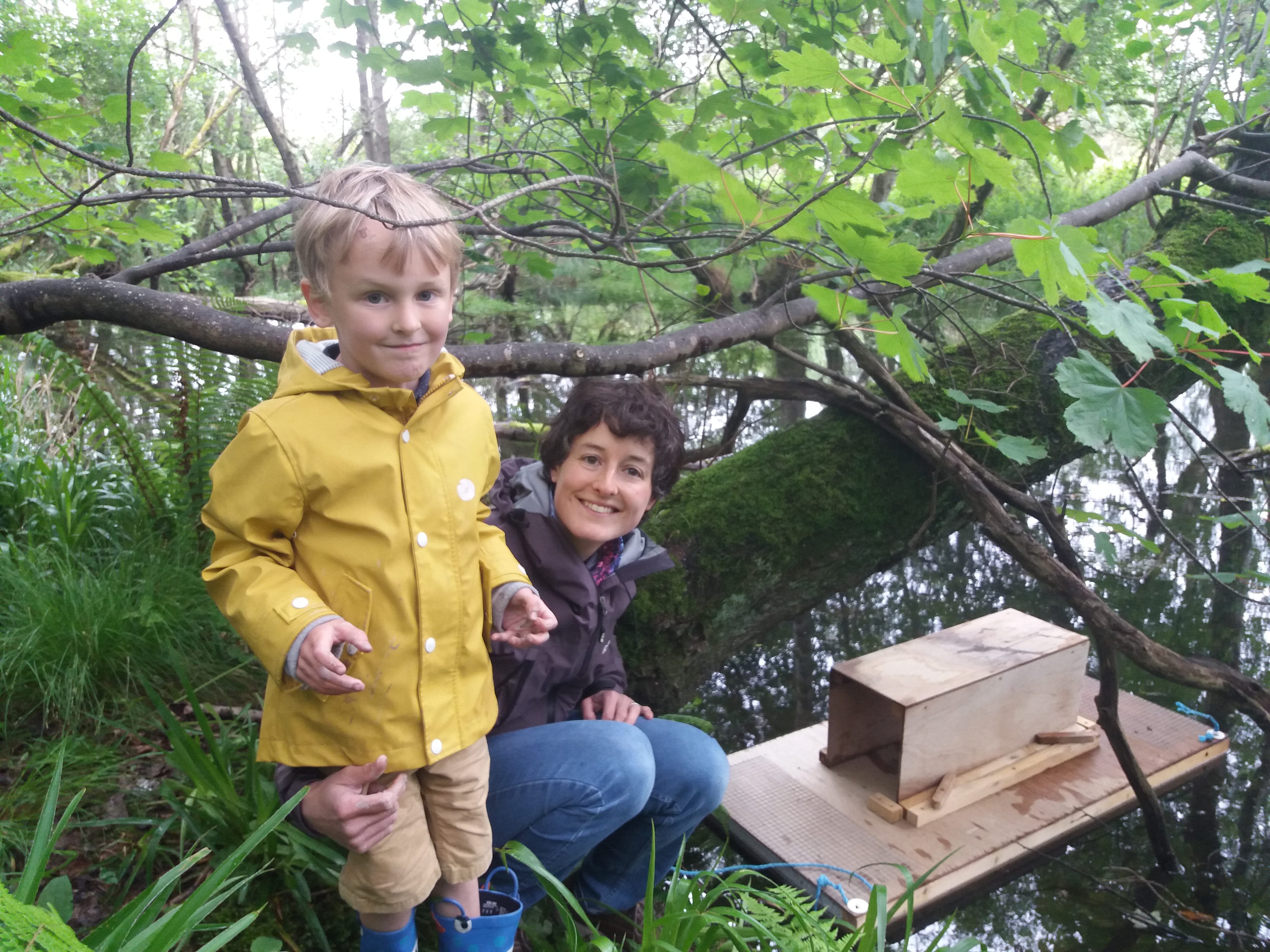 Where?
Please get in touch to find out what opportunities are available in your local area. We can only work withing our project area which covers Highland/Eastern Perthshire, Angus, Aberdeenshire, Moray and Highland (excluding Lochaber area) - view a map of the project area. 
When?
Our plant control work is seasonal, we treat invasive plant during the growing season, typically April - October. 
Our mink control project runs all year round.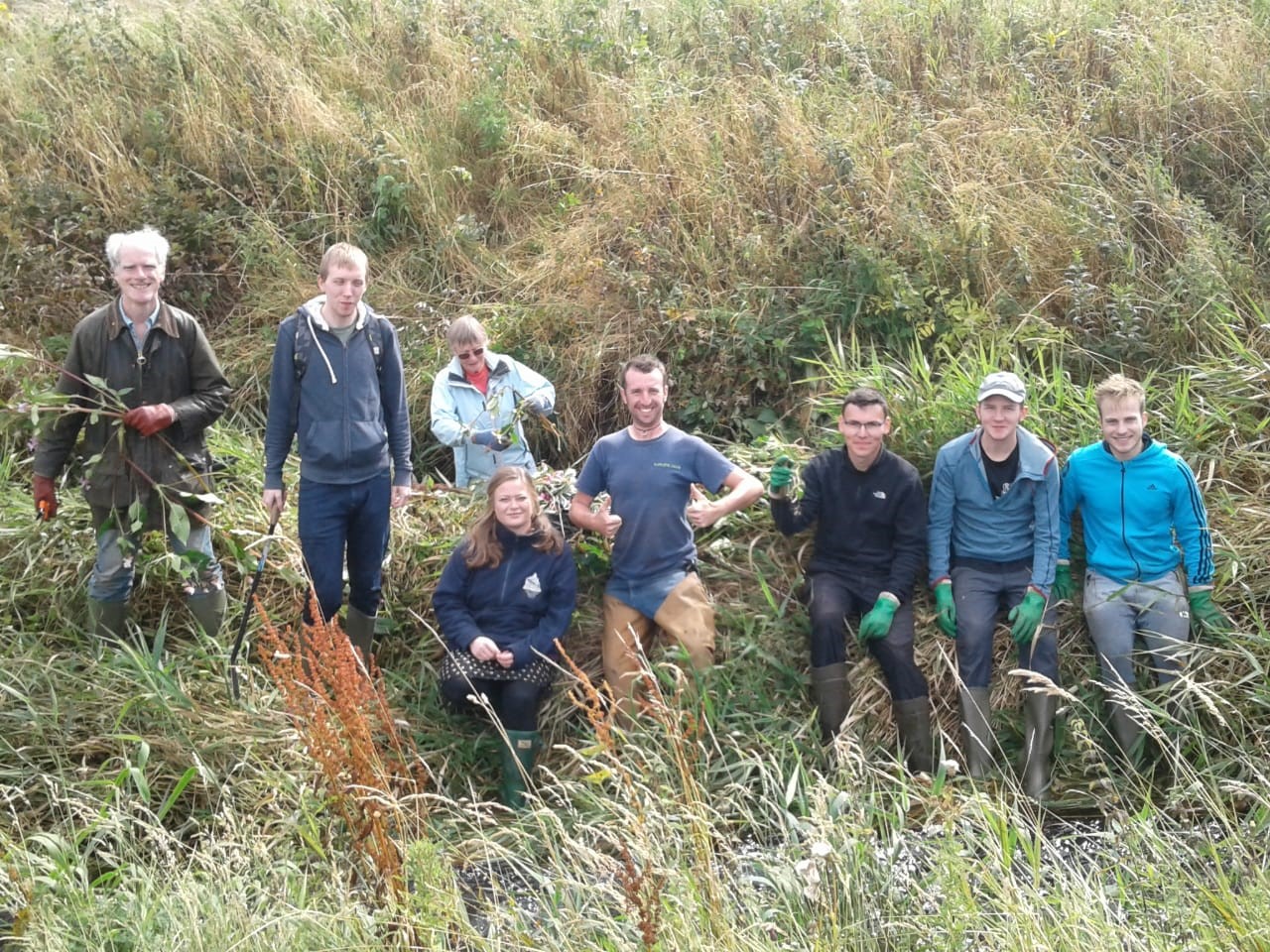 Why?
Invasive species are a great threat to the native wildlife of Scotland. Our project is only funded for five years, so to be successful and create a long-term sustainable solution to controlling invasive species we need your help.
By providing free training, supporting and equipping volunteers we aim to embed invasive species control at a local level, within communities and supported by the local Fishery Trusts, so there is a long-term commitment to continuing the good work after the Scottish Invasive Species Initiative finishes.
Read more about the impacts of invasive species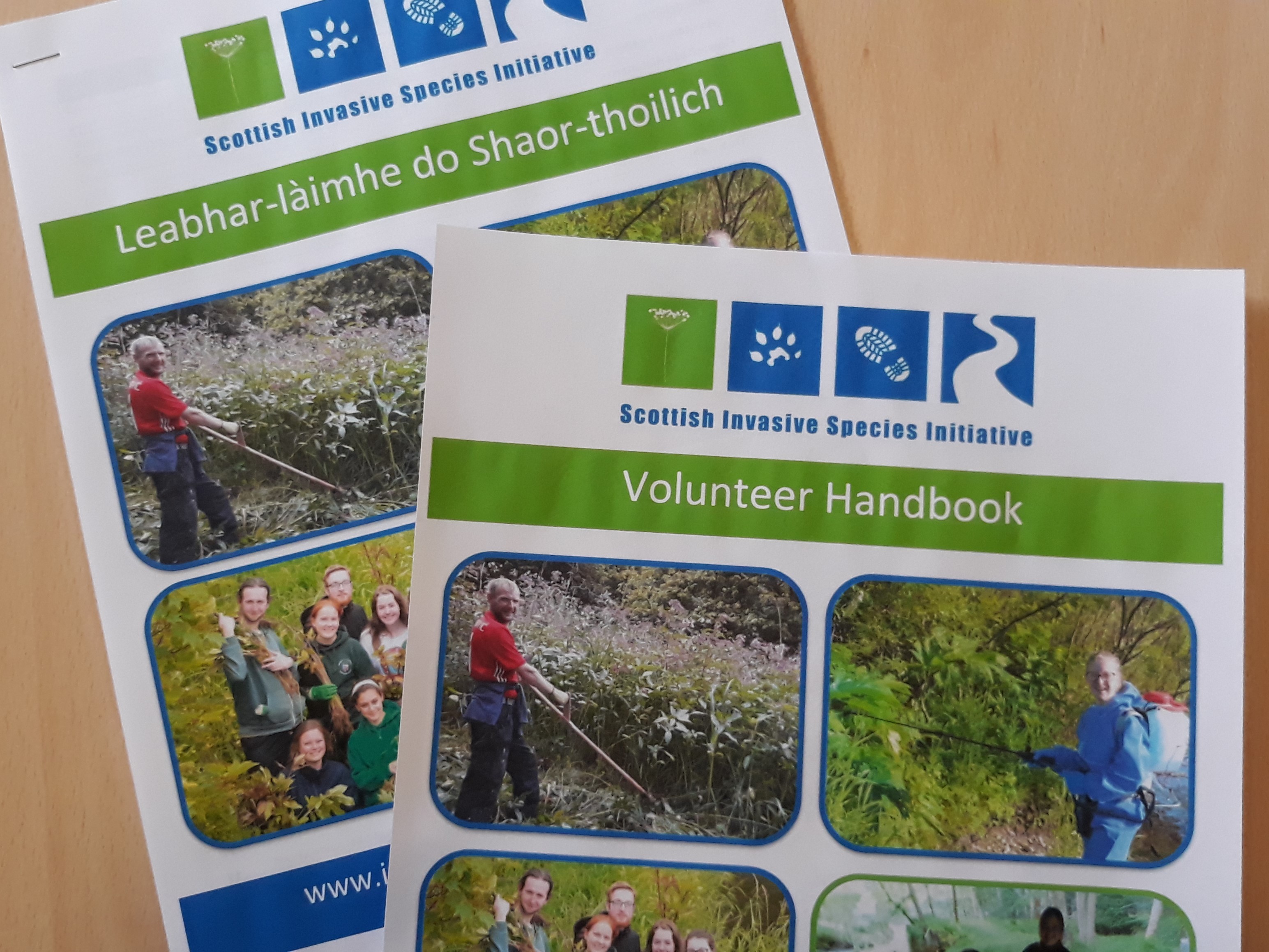 Welfare
Your local contact. When you have registered with us as a volunteer you will be put in touch with your local contact, who is the first port of call for any correspondence, queries, training requests and support related to your volunteering. They are there to help you so please keep in touch with them and ask them anything you need to know. 
 
Volunteer handbook. To support you in volunteering we have prepared a Volunteer Handbook, which provides further information about volunteering with us.  Read the Volunteer Handbook.

(You can also download the Volunteer Handbook in English or in Gaelic. (N.B. these documents are not fully accessible)
 

Safety guidelines. We advise that you read the Safety guidelines for volunteers undertaking outdoor work, which can also found in the handbook.
 
Join us on social media. Please also sign up to receive our e-newsletter and follow us on social media (Facebook, Instagram, Twitter) where we post updates on current activities, projects and opportunities.
 
Stay in touch. If you need any additional information or have any further questions then let us know. We are here to help you help us! You can email us on

[email protected]

 
 
Volunteering Policy
Our Volunteering Policy outlines our commitment to, and support of, our volunteers. Read the Volunteering Policy.
Text
Hear from some of our volunteers about their volunteering experiences...