Text
The Scottish Invasive Species Initiative (SISI) project officially began in November 2017, but practically started around February/March 2018 when the staff team took up their new positions. A great deal has been achieved during the first year, with the support of our partners and volunteers. Some of the headline facts and figures are illustrated below.
You can also find more information about what's happened by having a read back through our News pages. To stay up to date with project activity subscribe to our newsletter (sign up box at bottom of page).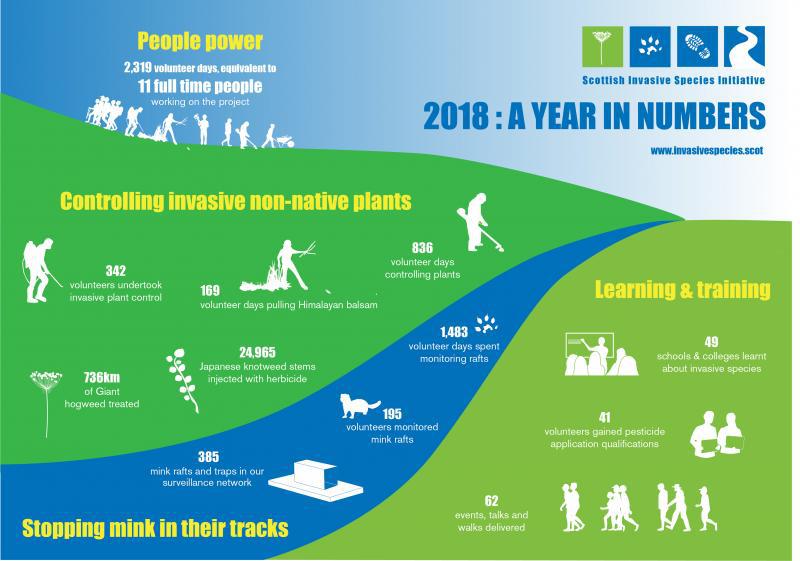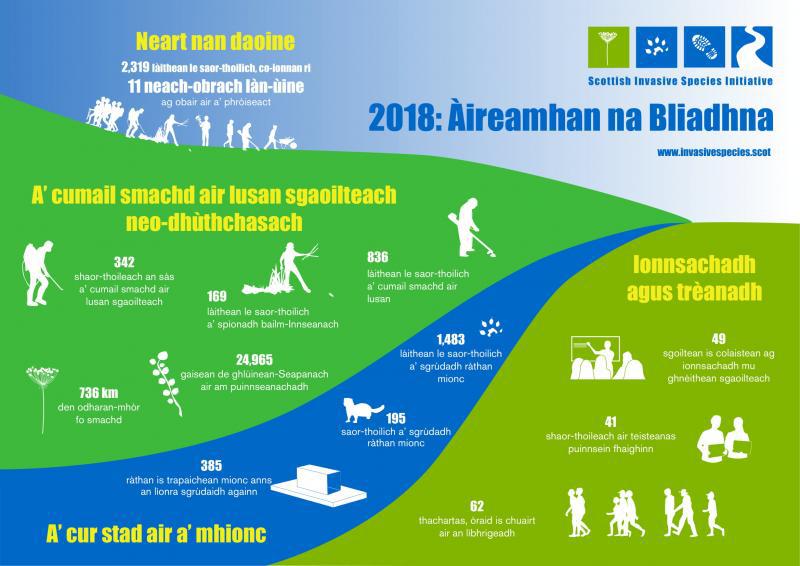 Text
You might also be interested in

Read more about the outcomes of our trials in invasive species management and our stories and successes.