If you've seen a non-native species, then it would be helpful if you could take the time to report it.
Even if an organisation is unable to take control action now, collating non-native species records is important to map their spread and for planning future management and control work.
Text
Who to tell?
There are a few options here, depending on what you've seen and where you've seen it: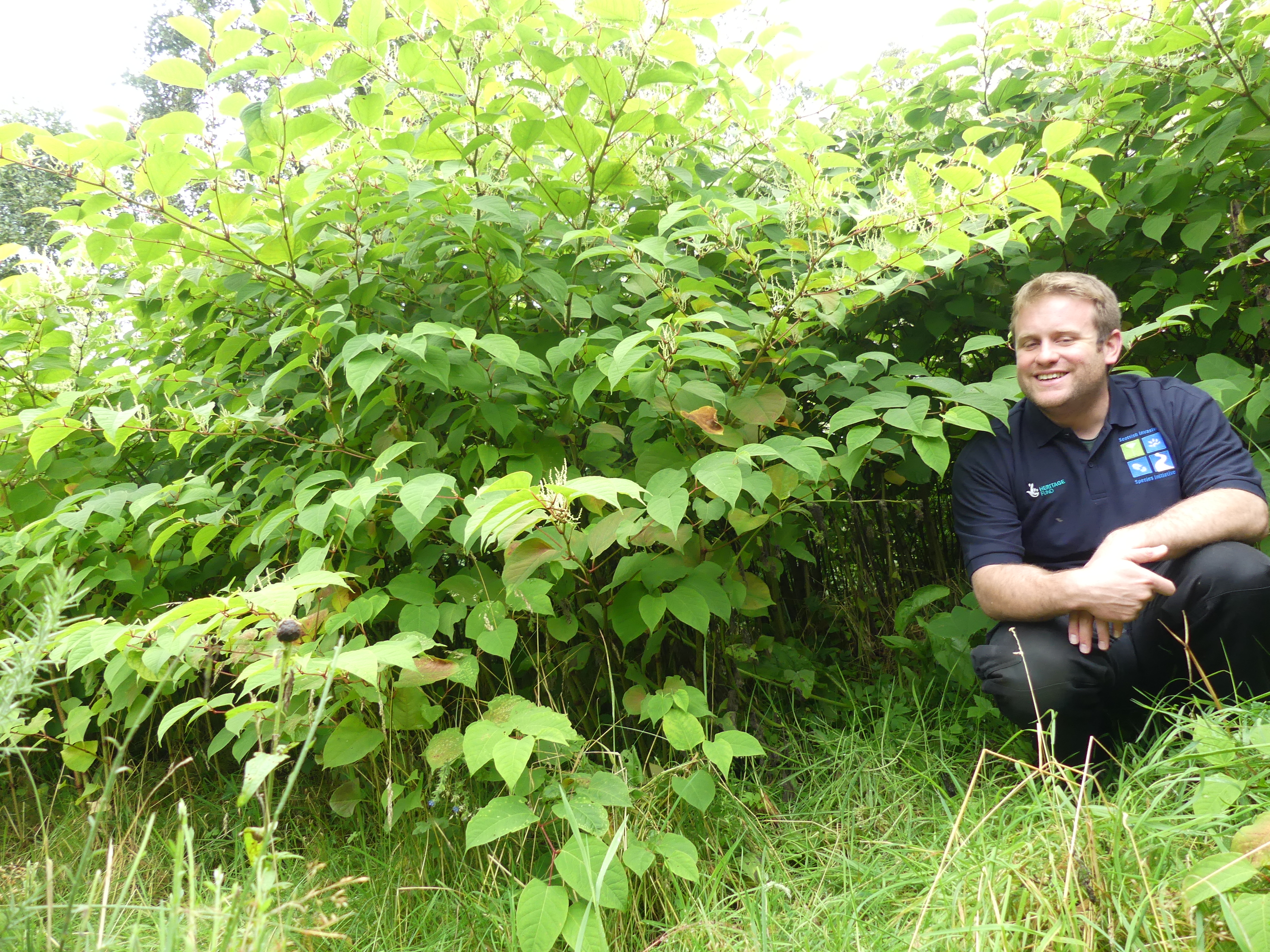 1. Tell the Scottish Invasive Species Initiative
If it is one of our key species (American mink, Giant hogweed, Japanese knotweed, Himalayan balsam, American skunk cabbage or White butterbur) tell us about it.
Report a mink sighting                    Report an invasive plant
We will investigate sightings that are within our project area (generally Perthshire, Angus, Aberdeenshire, Moray and Highland) and if within our remit (generally riparian corridors) and we are able, we'll follow up with control action.
There are scenario's where we might not act – for example if plants are growing on the lower reaches of a river they won't be treated until the upper sections of river have been treated to prevent re-infection.  It is also not within our scope to treat plants alongside roads, in woodlands or on urban wasteland etc.
All sightings we receive are automatically forwarded to the National Biodiversity Network (see below) and are made freely and publicly available.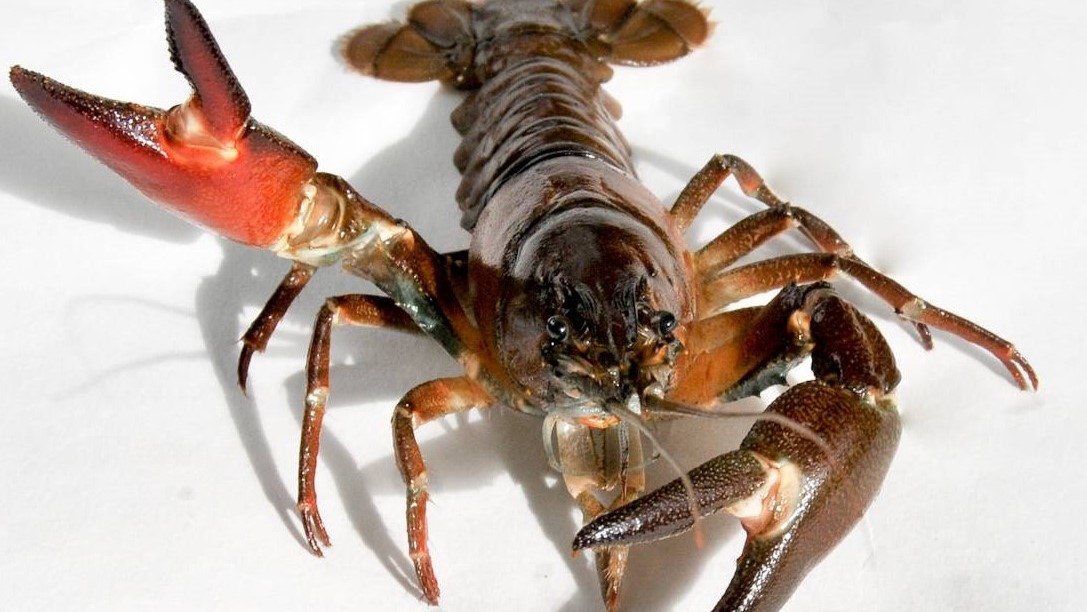 2. Report it to Scotland's Environment web
For any other species that are non-native in Scotland you can report them via the the non-native species reporting form on Scotland's Environment website. You'll find information here about current non-native species of concern in Scotland.
All sightings submitted this way are automatically forwarded to the National Biodiversity Network.
N.B. If reporting a grey squirrel sighting please do this directly to the Saving Scotland's Red Squirrels Project.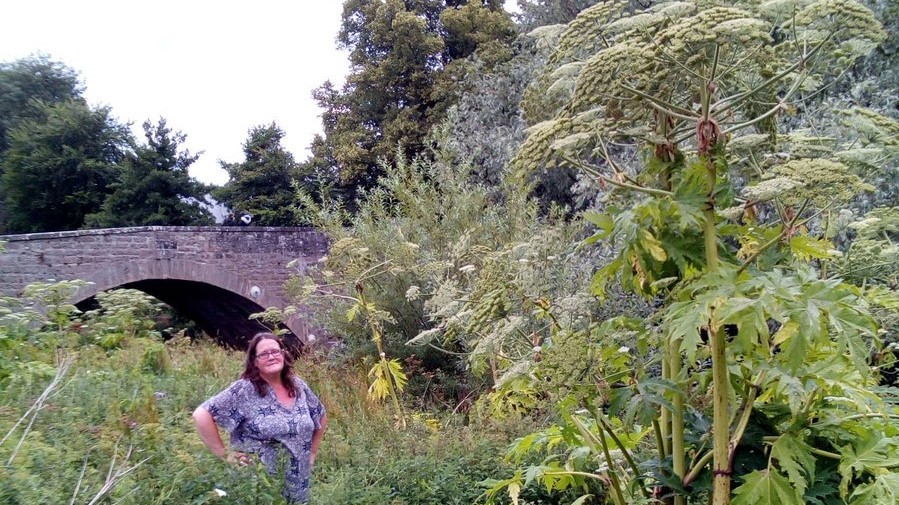 3. Paths, Roads and Rail
Council land - paths, playgrounds, parks, road verges etc
If you've seen an invasive plant on council owned land – tell your local council. Most councils have a section on their websites about invasive non-native species and some have specific reporting forms.

 

Generally, councils take reports of Giant hogweed, Japanese knotweed or Himalayan balsam.
N.B. Most councils state it is likely that they will only take action to remove any plants where the plant is causing a hazard e.g. Giant hogweed near a school or along a footpath, or Japanese knotweed where it poses a risk to a structure.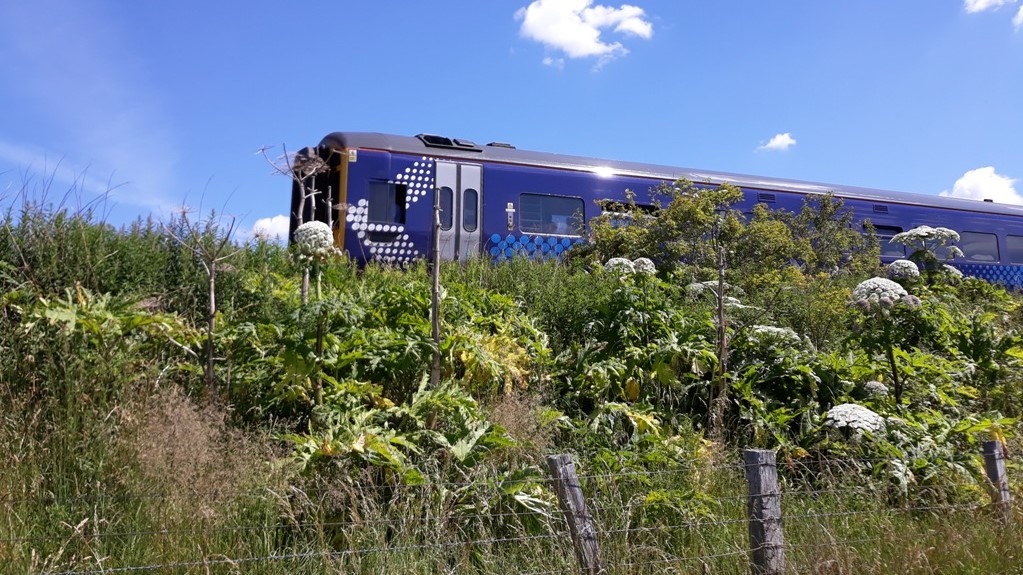 Trunk roads
If it is an invasive non-native plant on a trunk road verge report it to the relevant roads management organisation; North East and North West Scotland - Bear Scotland, South East Scotland - Amey and South West Scotland - Scotland Traserv
 
Railways
Invasive non-native plant species along railway lines can be reported using the 'report an incident or issue' form at NetworkRail.
4. Private land
If you see an invasive non-native species growing on private land e.g. gardens or agricultural land you may wish to highlight this to the landowner in case they are not aware of the plants presence. 
However, please be aware there is no legal responsibility for a landowner or householder to remove an invasive non-native species from their land or garden, although there is an obligation to prevent plants spreading so management action maybe required.
Read more about the legal position regarding non-native species here.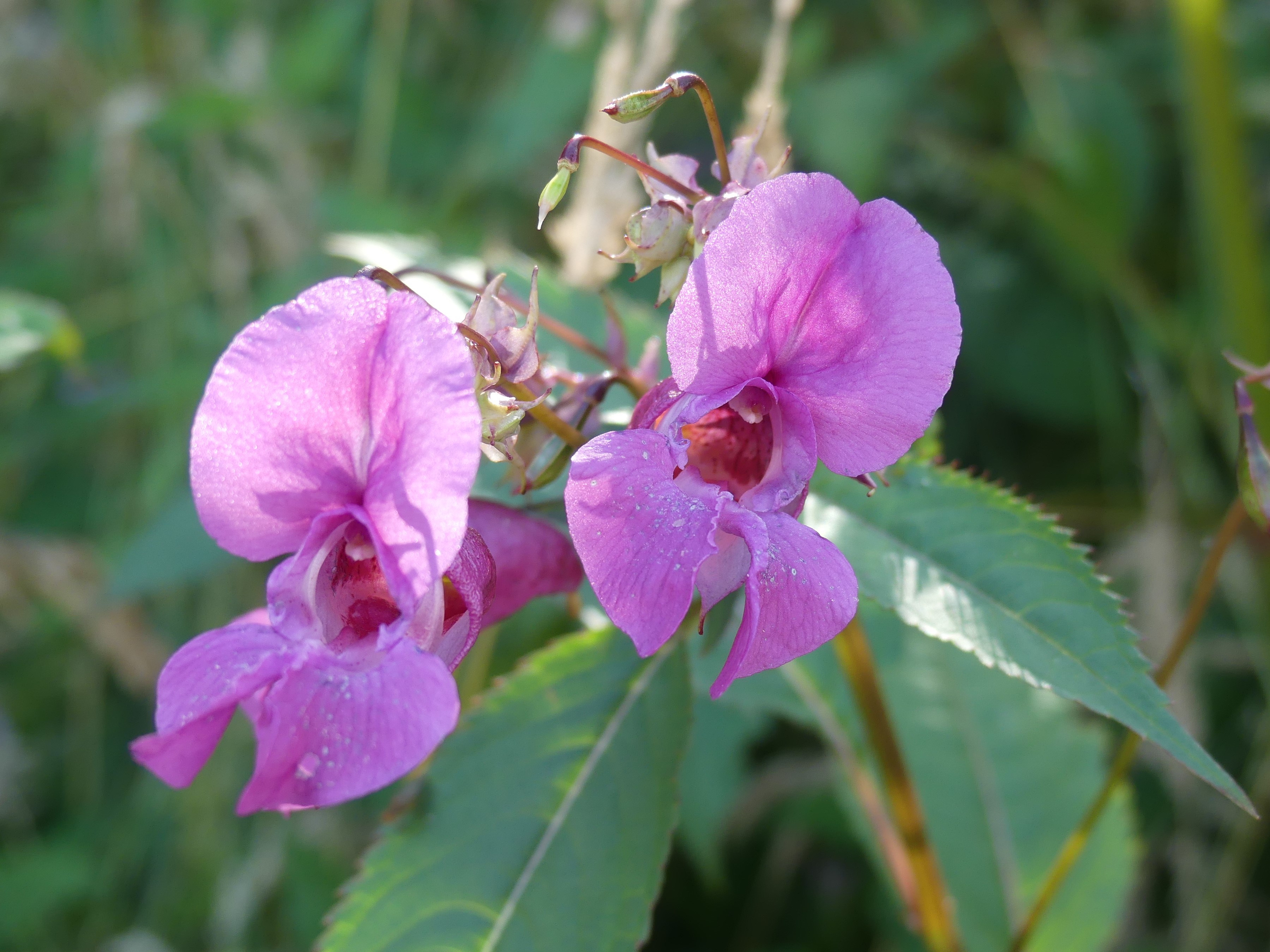 5. The National Biodiversity Network
The National Biodiversity Network (NBN) is the central biodiversity database of the UK. All data held by the NBN is made freely and publicly available to organisations and individuals and is shared via the National Biodiversity Network (NBN) Atlas.
Collating records in one central place allows better knowledge and understanding of the spread of non-native species.  Better understanding of the distribution and spread of non-native species will allow large scale co-ordinated action to be better planned and targeted and improve the chances of success.
Anyone can submit records to the NBN (native or non-native), which are entered via the iRecord website (or via the iRecord App).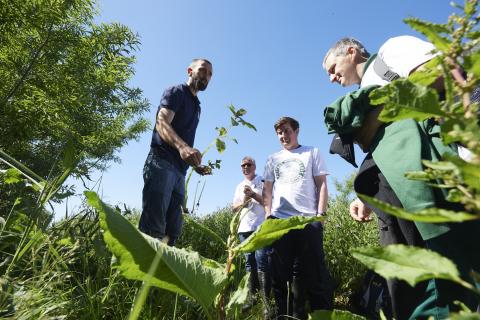 Reporting a sighting
To report a sighting, you'll need to make a note of the following information:
What - the species you've seen and the number of quantity
Where - the location of the sighting, a grid reference is usually required
When - the date
Show - if possible, take a photograph
Identification guides for many non-native species are available on the GB non-native species information portal.
Text
You might also be interested in

Seen an invasive plant? - use this form to report what you've seen.