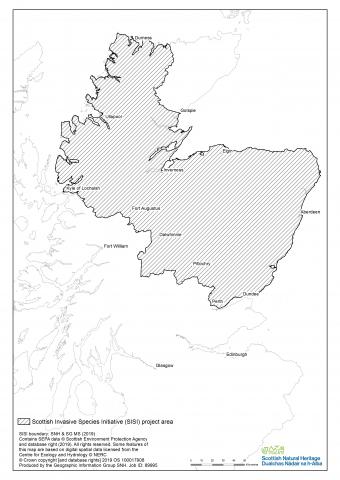 Volunteer with us!
We are looking for volunteers to join us who are passionate about Scotland's iconic rivers and wildlife and want to get involved in conserving our freshwater environment and keeping it clear of Invasive Non-Native Species (INNS) for the benefit of our native wildlife.
We need people right across our project area - that is Highland/Eastern Perthshire, Angus, Abderdeenshire, Moray and Highland (excluding Lochaber area) - view larger map here. 
No experience is necessary, in fact quite the opposite, we can support our volunteers by providing training and qualifications such as outdoor first aid and pesticide application (spraying) and equipment to use to tackle invasives species in your community.
We also want to help our volunteers grow and we can support you through your John Muir Award, provide training in volunteer management skills, and support students in dissertations and projects.
There are a wide range of ways that you can help support our project, from getting hands on with some invasive plant removal to just keeping an eye on your local river and reporting any sightings of invasive species.
Whether you want to come along just for a day out in the fresh air, or become a dedicated INNS crusader, there is an opportunity within the Scottish Invasive Species Initiative to suit everyone.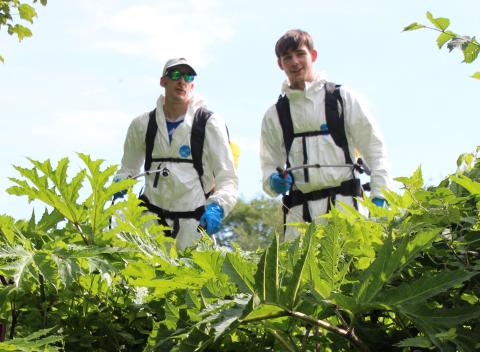 Who can get involved?
You don't need to have any previous experience to volunteer with us, you will receive support, encouragement and training and work alongside SISI project and/or Fishery Trust staff.
We welcome people of all abilities and all ages.  Our normal minimum volunteering age is 18 years old, however we are happy to talk to anyone under 18 years about how we can work with you.
Schools and youth groups are welcome to contact us.  We can support you in getting young people out to do some environmental volunteering, under the organisation's supervision.
We'd also love to hear from corporate, business, community or youth groups who would like to get involved in carrying out some conservation work in their local community. Read more about Employee Volunteering.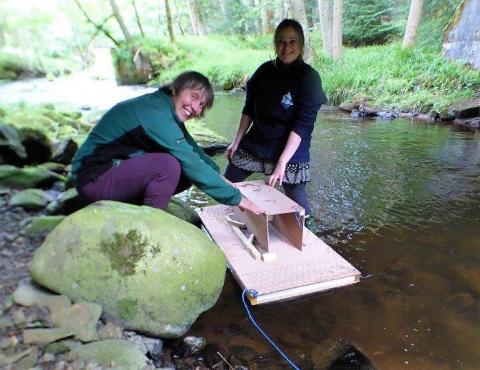 Why do you need my help?
Invasive species are a great threat to the native wildlife of Scotland. Our project is only funded for 4 years, so to be successful and create a long-term sustainable solution to controlling invasive species we need your help.
By providing free training, supporting and equipping volunteers we aim to embed invasive species control at a local level, within communities and supported by the local Fishery Trusts, so there is a long-term commitment to continuing the good work after the Scottish Invasive Species Initiative finishes.
Read more about the impacts of invasive species
Text
Building our volunteer community
There are already lots of people involved in volunteering with the Scottish Invasive Species Initiative.  We've got students, wildlife groups, private individuals, corporate groups, estate workers, farmers, river bailiffs, and even sheep, all doing their bit to help remove invasive non-native species from Scotland's countryside.
We value our volunteers and it's important to us that you feel involved in the wider project and understand how your contribution is really making a difference.  So, there will be volunteer events and barbeques, newsletters, various courses and guided walks that you can attend and we will provide and support opportunities for you to gain qualifications. Read more about training opportunities here.
You can meet more of our volunteers and hear what they have to say here.