Title
Milnes Primary School film release!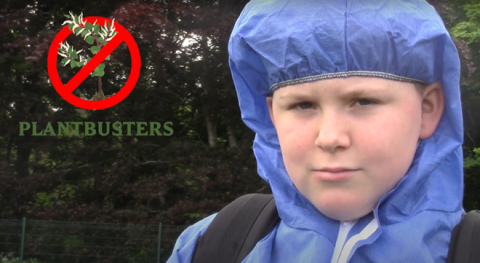 The latest film from our school filming project has been released!
Japanese Knotweed
Pupils from the P7 class in Milnes Primary School, Fochabers, have created a film about Japanese knotweed. We hear all about how this invasive species came to Scotland and became established here. The pupils tell us about the features of the plant and interview our very own James Symonds, who explains how we can tackle Japanese knotweed.
We also get to hear an exclusive interview with 'Japanese knotweed' and we see Plantbusters coming to the aid of wildflowers, who were overrun by a knotweed invasion.
The school was supported in the project by film making experts Media Education. You can to find out more and watch all the productions from our school filming project here. The films can also be viewed on our YouTube Channel.
October