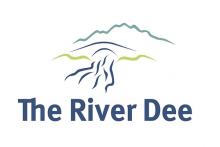 River Dee Trust
The River Dee Trust is a community-based charitable company. It was set up in 1998 and is tasked with the following aims and objectives:
To improve our knowledge of the ecology and associated fish stocks of the River Dee so that practical improvements and restoration of the River and the wildlife it supports can be achieved. We work in co-operation with those that have the improvement of the River at heart.

To deliver educational information to schools, organisations and individuals living in the North East of Scotland.
As part of the SISI project we will be continuing to tackle the main invasive species on the River Dee (Braemar to Drumoak) and the River Don, (Strathdon to Alford).  The target species being Giant Hogweed, Himalayan Balsam, Japanese Knotweed, North American Skunk Cabbage, and possibly a new invasive species on the River Dee, namely New Zealand Piri Piri Burr, (first identified in 2016). We will also be tackling the problem of American Mink throughout the entire catchment. We have an active mink control programme already in place and will be recruiting more volunteers, landowners and fishery managers to support this important work. We will continue to engage and work with corporate business in planning volunteering days and developing opportunities for business to support the work we doing.
On the banks of the Dee, from Drumoak to Aberdeen, invasive plants have taken hold and over the last few years the Trust has been making efforts to combat them. For the last three years receiving 'Offset Mitigation' funding from the Aberdeen Western Peripheral Route project has enabled us to increase our efforts to control the plants. We've also had a lot of support from volunteers over the last three years, helping to locate plants, spraying them with herbicide or pulling them out of the ground. In 2017 our surveys showed that Japanese knotweed now covers only 10% of the area it did in 2015, thanks to continual spraying with herbicide. 
The amount of Giant Hogweed and Himalayan Balsam on Deeside has increased compared to 2015, but this is due to the effect of Storm Frank, which spread their seeds far and wide.  
On Donside, Giant hogweed has now overrun many of the river banks. Targeted action to control these plants has been taken since 2017 funded by 'Offset Mitigation' from the Aberdeen Western Peripheral Route project.  With the help of trained volunteers, over 20 hectares of Giant hogweed was sprayed on the Don and Urie during the first year of control works.
Contact
Jamie Urquhart, [email protected]  01339 880411