Title
A sneak peak of munching sheep!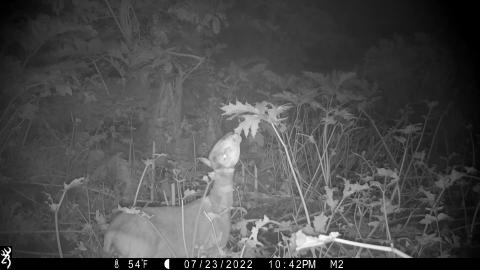 A little sneak peak of hogweed-munching sheep...
Our sheep grazing trial at Macduff ran again successfully this year - the sheep have been off site since September but our woolly warriors were hard at work over the summer months, munching away at giant hogweed!
You can see their progress in one location at the trial site in the video below - taken on one of our trail cameras.
The flock was put on site at the beginning of May and taken off early September, giving a total of 1275 sheep grazing days. In the first year of the trial (2019) we had a total of 5075 grazing days, with the sheep on the site for longer and in bigger numbers.
This 75% reduction has been made to limit (and hopefully avoid) overgrazing - thereby conserving the ecological value of the site.
Our annual report will be updated soon with this year's progress but for now you can read the case study and previous reports here. Stay tuned for more news from our woolly warriors!
November